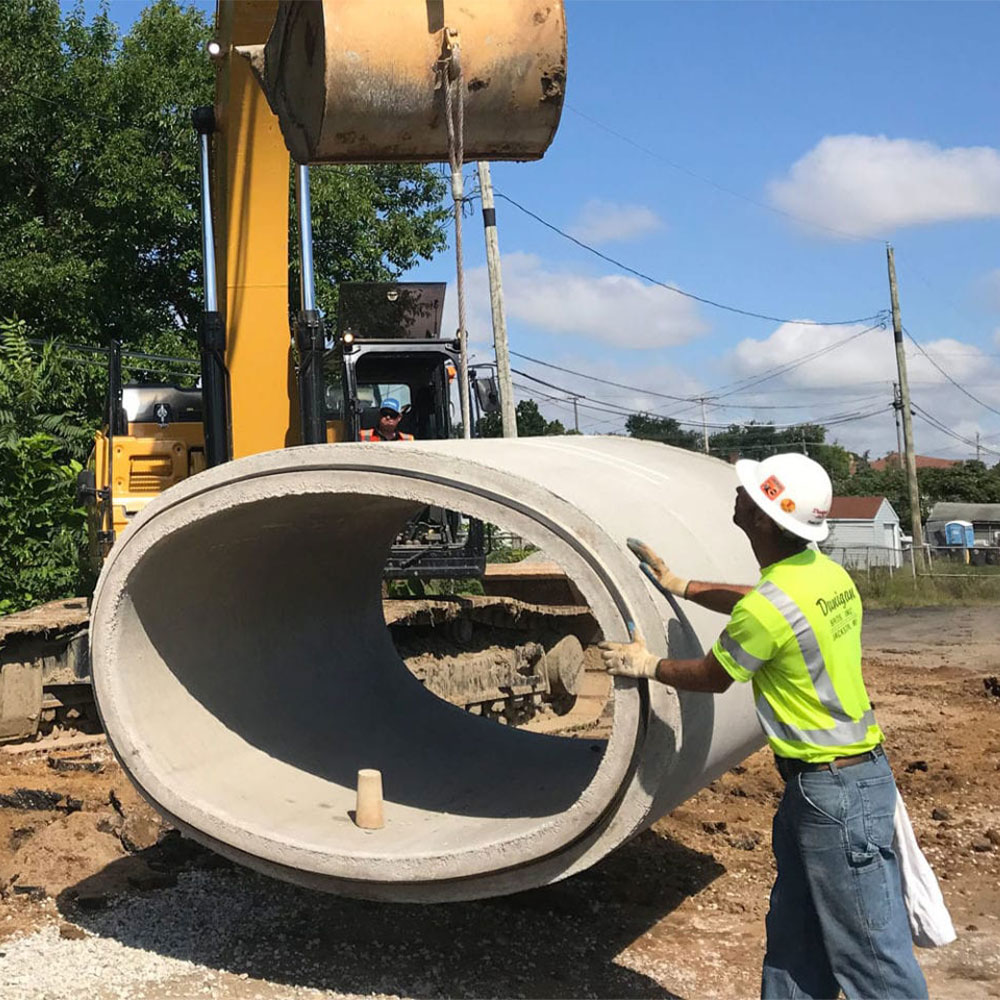 Our Company Today
The 2nd and 3rd generations of the Dunigan family have narrowed the focus from the original broad range of heavy civil construction provided throughout the mid to late 1900's. While still providing street construction, demolition, and site work services, our primary focus is now on public utilities including: water distribution and transmission piping, gravity sewers, sewer force mains, storm sewers, and pumping station construction.
Our extensive experience and knowledge of the underground construction industry and other heavy civil construction work have allowed us to become one of the leading underground contractors in the Midwest. We have completed some of the most complicated projects including water transmission mains, water distribution systems, combined sewer separation projects, and completely new gravity sewer systems.
Our experience includes complex underground projects requiring specialty pipe products, deep excavations, cast in place underground and discharge structures, river siphons, specialty shoring, and ground water management.
Dunigan Bros., Inc is a proud member of the following organizations:

heavy Civil Construction History
In 1945, the Dunigan Brothers – Joe, Charlie, and Bill – launched contracting work throughout their hometown of Jackson, MI, growing to become one of Michigan, Indiana, and Northern Ohio's premier water and wastewater contracting companies. 
Over their many years of service, they constructed an extensive line of projects that included sewer and water piping, road and highway construction, large-scale concrete work, treatment plant construction, sheet piling and foundation installation, deep well dewatering services, mass earth moving, and demolition services. 
Now successfully operating with 2nd and 3rd generation Dunigan involvement; today Joe's sons – along with some of their sons – remain actively involved in daily operations and management of the over 75-year-old civil construction business. 
A community-focused legacy with strong family values that continue to be innovators in the civil contracting industry to this day, and plans continue well into the future.